In an increasingly challenging business environment the recipe for success is not to do more of the same and faster. Only a combination of new ways of thinking and firm action will improve the results.
Clear connections between company and individual objectives, taking into account daily challenges and performing relevant activities is key to results. Our methodss define what must be done. And how. But above all, we ensure that it really gets done!
We are implementation-consultants!
When targets are translated into concrete activities for key employees and they know why and what to do, it is still not enough. The implementation phase, which tie it all together, is the important last step. It is through X-plans implementation consultants that words come to action and results are produced by the employees. Thus we ensure that all your time, money and efforts spent on strategies, training and development are delivering according to your expectations.
As implementation consultants with a vast change management experience, we are an operational support throughout the change process. We ensure that key personnel are working according to plan, focusing on the right things, with the right energy and skills.
We support each employee, team or unit, to the level where they feel comfortable with the new way of working, giving lasting results and increased sales efficiency.
Identifying the
critical

success factors

Our experience shows that there are few standard solutions. X-plans working principles are therefore tailored to each organization's specific needs and situation.

In the initial phase of an assignment we identify, together with the client, the critical success factors that will lead to the desired business results. These factors defines the work we do with each and employee in their daily activities.
Take advantage of our experience and methodology
We are familiar with development models and methods used in sales and business organizations. It is the combination of our consultants' long practical experience of operational sales and business management in different industries and our methodology that is a proven success.
Our methodology is based on a thorough performance management process ensuring alignement working towards common goals, a structured plan and a clear set of measurements.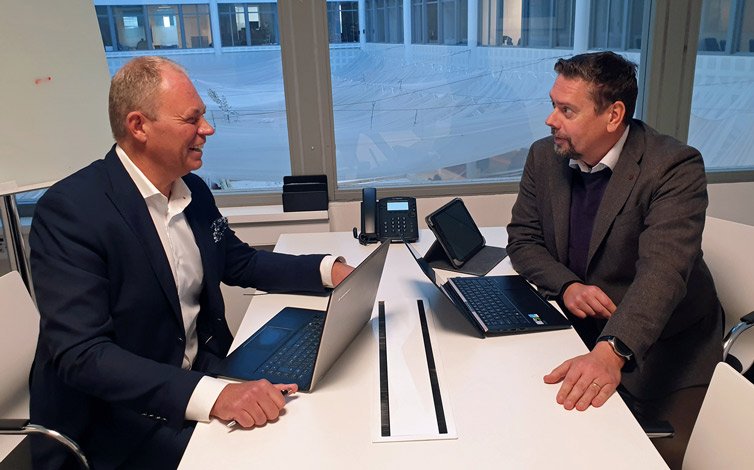 The importance of an external partner
It is often difficult to manage change only with internal resources.
Our deep knowledge and best practices identifies the characteristics of successful change management projects.
To successfully drive change processes requires tons of experience. Our working principles have been in practice for over 25 years in real life environments in many of the leading companies in the Nordic region.