DIFFICULT TO BREAK OLD BEHAVIORAL PATTERNS
Successful change and development
Succeeding with change is about getting past mental obstacles. What's new threatens many initially, both managers and employees. It's not strange. Our brain resists the unknown, the "new".
The traditional change curve describes the different phases an individual normally has to go through. Each step takes time to pass. Sometimes individuals also go back and forth between the phases before taken steps forward.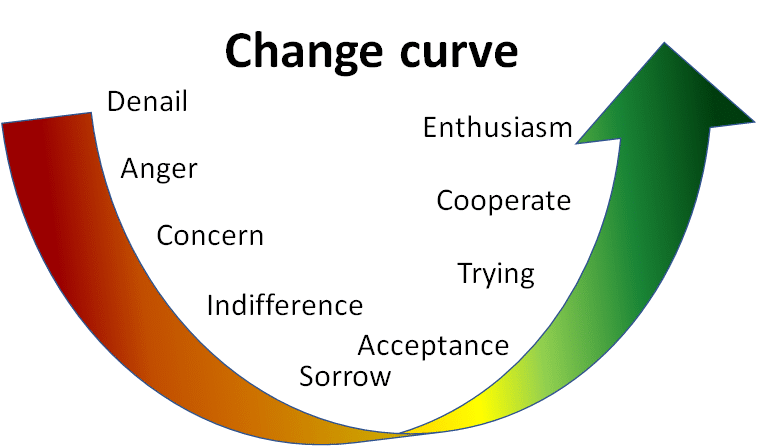 From the first stages of frustration, through acceptance and eventually seeing the enthusiasm for change and results, takes time. Length and effort will be different for different employees.
Our own experience shows that it is the many small steps, of many employees, moving towards a common goal, with patience and practice that gives the best results long term. It takes time to change old habits, attitudes and behaviors.
Change management for lasting new behaviors
Change management is to lead the transformation from the current state to a new desired level.
The goal of the change is to achieve the desired state in such a way that the concerned individuals feel comfortable to work at the new level and do not need, nor want, to go back to the old one.
There are numerous examples of change. One can be an individual who alters attitude or behavior, another one a team that develops teamwork to achieve new goals, or an organization that successfully implements a new business process. Even a society might need to change based on demands from the outside world, and therefore creates new structures, based on normative, economic and cultural aspects.
It is not enough just to provide competence
Research shows that only 15 percent of those attending a course use their new knowledge in a way that contributes to the company's development and results.70 per cent want to use the knowledge but fail and 15 per cent ignore trying.
Only 15 percent change their behavior after an education.
Basic reasons for this are the lack of connection to the daily work and the lack of follow-up and measurement. Another reason is that the transfer of skills takes place in theoretical class room format which does not give the participants time and opportunity to apply the new competence in their everyday lives.
Most people find it difficult to apply new knowledge in their daily work.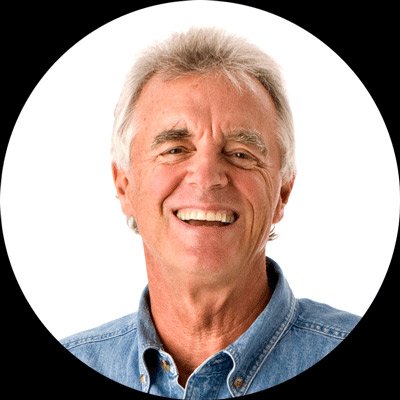 Professor Robert Brinkerhoff at Western University, USA, shows why education only, in merely 15% of cases leads to lasting change in behavior.
The importance of external advice and support in the process of change
Our involvement ensures a timely implementation of change, with lasting results, from top to bottom, from bottom to top.
Through our long experience of managing change, we know what it takes to succeed and what brings lasting results. A knowledge we have built upon since the start in 1993.
Running successful change processes requires experience! We have done it since the start 1993.